This whole story was a real eye opener for me ...I was aware of the controversy around Natalie Woods death but not the movie that led to the event.......and no I'd never heard of the movie until now..
The True Story of the Lost Sci-Fi Movie 'Brainstorm,' Natalie Wood's Last Film

It had big stars, it foretold virtual reality, and the director was the special-effects wizard behind 2001: A Space Odyssey. So why have you never heard of this movie?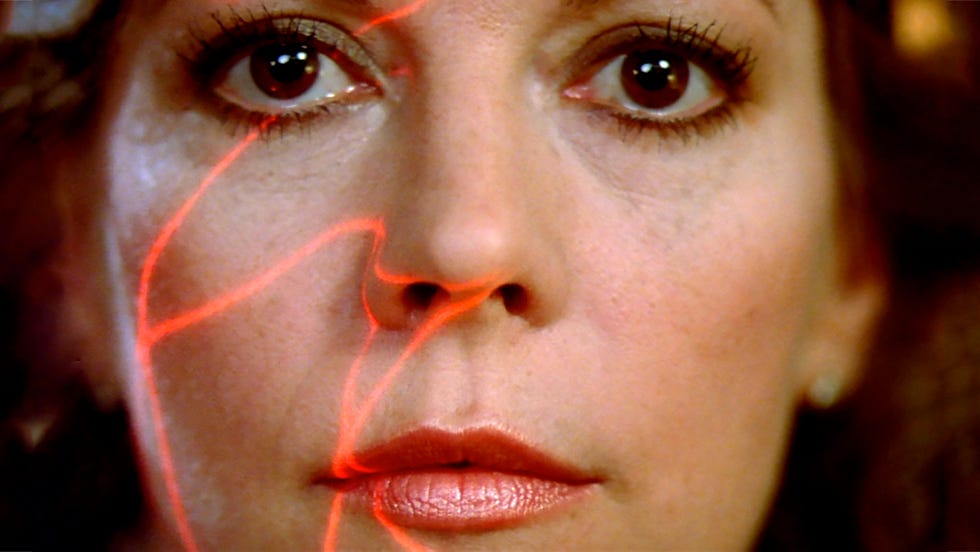 Thirty-five years ago, a fantastic movie came out that starred four Hollywood legends, three of whom were Oscar winners. It was directed by one of the most important and influential visual artists in film history, and the plot foretold the invention of virtual reality decades ahead of its time. The script was written as a showcase for a new technology designed to change the way we see movies. One of the Hollywood legends died before the movie was finished, a mysterious death, and this ended up being her last movie—

And you've never heard of it.

We're guessing you've never heard of it, anyway. In writing this article, we asked several dozen people if they had. One guy said he might have maybe seen it, a long time ago.

It was called Brainstorm.

Anyone? No?

Brainstorm was supposed to be huge. The director—himself a three-time Oscar nominee—was Douglas Trumbull, a visual-effects genius who had already worked on some of the most monumental films of all time: as Stanley Kubrick's special photographic effects supervisor on 2001: A Space Odyssey (1968), and as visual effects supervisor on Steven Spielberg's Close Encounters of the Third Kind (1977), Star Trek: The Motion Picture (1979), and Ridley Scott's Blade Runner (1982).
more
https://www.popularmechanics.com/cultur ... inal-film/
Excellent long read from an unusual source....