Who are the Best Villiains ....male, female, TV or movie.
A lot of productions like Black List cast the lead villian in a mixed role ....sometimes a sort of good guy ....sometimes black as the title.
Cate Blanchette didn't cut it for me in the latest Thor but Cersei Lannister played by Lena Headey is a lovely bit of evil.
Mini Me to The Joker ......
to which witch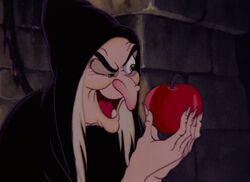 who's the wickedest, whackiest, sexiest, stupidest of them all....