MacIver

wrote

:Even when taking into consideration the Y axis of libertarianism vs authoritarianism as well as the X axis of right vs left these are just labels.
That reminds me of
the political compass
.
I usually roll this URL out after an election and ask "did you vote for the right party".
When they see the results they are generaly OK with them and agree, but then they see what they have voted for it's a different story. They are hardly ever anywhere near the party that they voted for.
The main UK parties are now so close in their politics but people probably still think it's like it was years ago.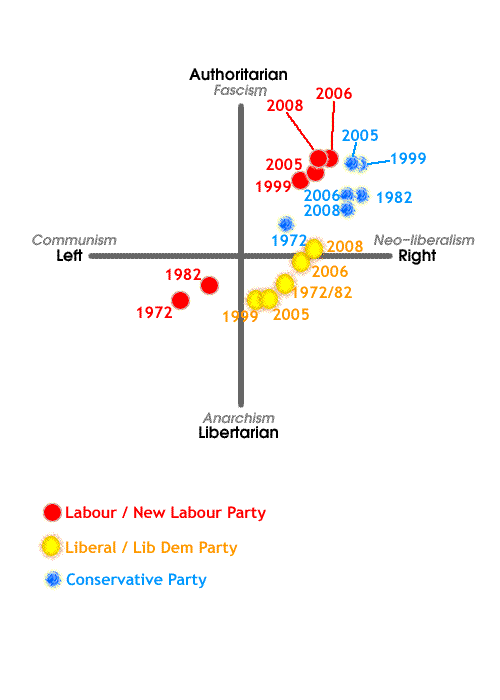 It's even worse in the US.
politicalcompass.org/uselection2012

wrote

:This is a US election that defies logic and brings the nation closer towards a one-party state masquerading as a two-party state.