And getting back into the swing of things ...
Making a compression truss rod
One could buy a compression rod, or many other types of truss rods, but I'll make one from generally available hardware store materials.
I'm going to use a Gibson compression type truss rod. Stewmac sells a version, and LMI sells a slightly different version. I'm going to make my own version.
Start with some 3/16" steel rod.

I use a die to cut 10-32 threads on the rod.
I find a bit of lube always helps.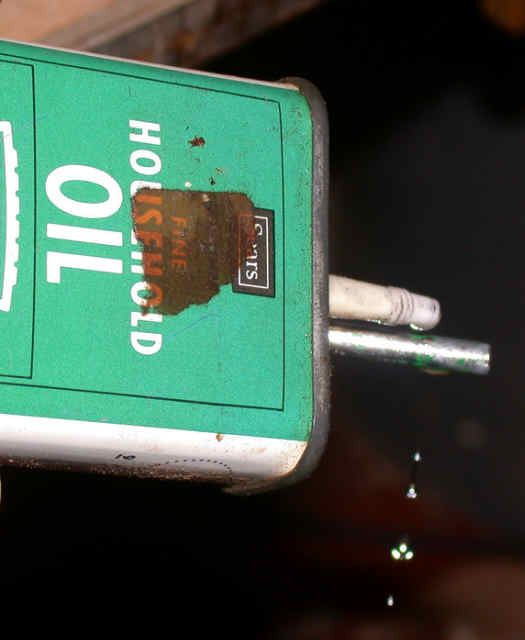 Turn the die a bit to start the thread, then back off to clear the cut metal.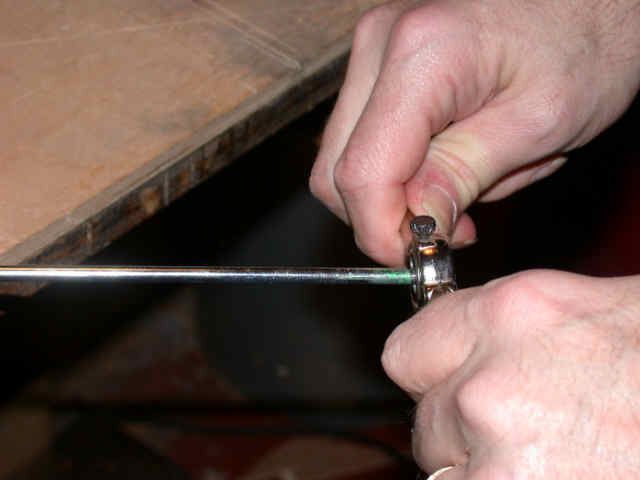 Repeat until the thread is complete.

Gibson uses a brass nut. LMI has a custom nut which you turn with a hex key. You need more space for a socket to get over the Gibson nut so I prefer an LMI style nut.
Here's a coupler that I got at my local hardware store on the newly minted thread.
Along with the coupler I use a hex screw.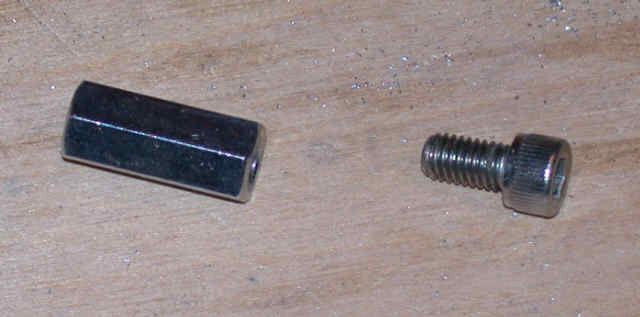 I put a bit of superglue on the threads of the screw and snug it down on the coupler. Then I drill a hole so that I can pin the screw into the coupler. (ummm - you might want to just buy a bullet truss rod nut or variation of that.)
Not the best picture but here's the finished truss rod nut.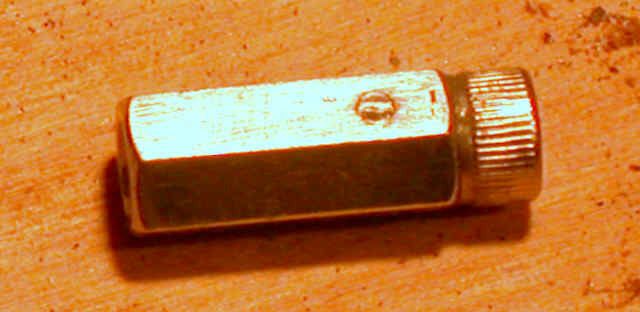 At the other end of the rod there's an anchor. I''ll make that out of some steel bar. A tap is used to thread the hole that's drilled in the rod for the bar.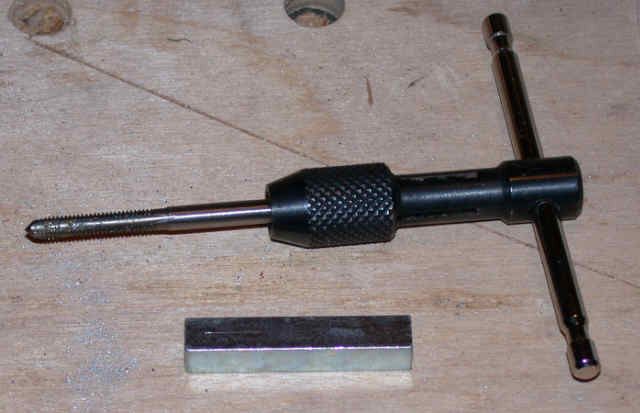 Here's the drilled bar being tapped. A hacksaw is all you need to cut the rod and bar.
Here's anchor on the rod, again I used a bit of superglue before putting it on. The rod extends through the anchor a bit (A tad less than this would be better) and then I use a small hammer to peen the end of the rod so it can't come out when you're backing off the truss rod nut.
After peening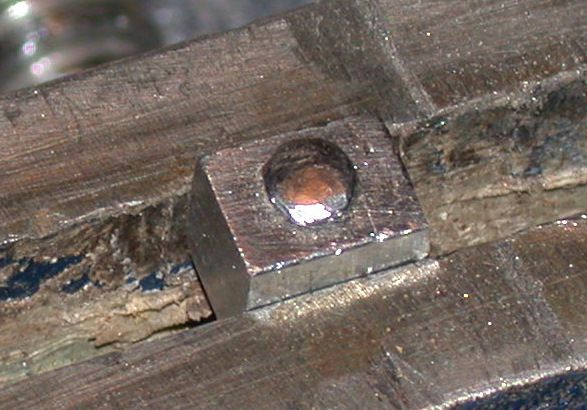 I should mention that instead of using a separate anchor, LMI just bends the rod at a 90 degree angle and you drill a hole in the truss rod channel at the heel to anchor it. That works well but you have to remove the fingerboard to replace that rod in case it breaks. With my rod and instillation you can replace it without removing the fingerboard.
Just about finished.

I wrap some tape on the rod to help keep in quiet and fit more snug in its cavity.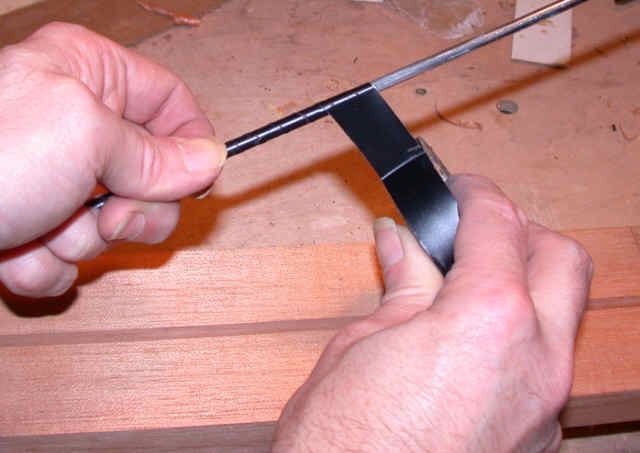 And it's done.