And, as we did for pitch transitions, we can create network maps showing how licks transition from one count pattern to the next. For example, Lick 14 - which is: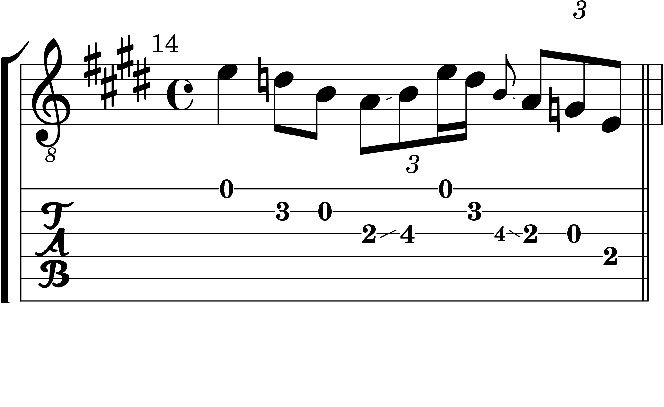 can be mapped like:
And a map showing the transition probabilities for sets of licks can also be created. Here's such a map for the founder set of licks. Only basic count patterns were involved.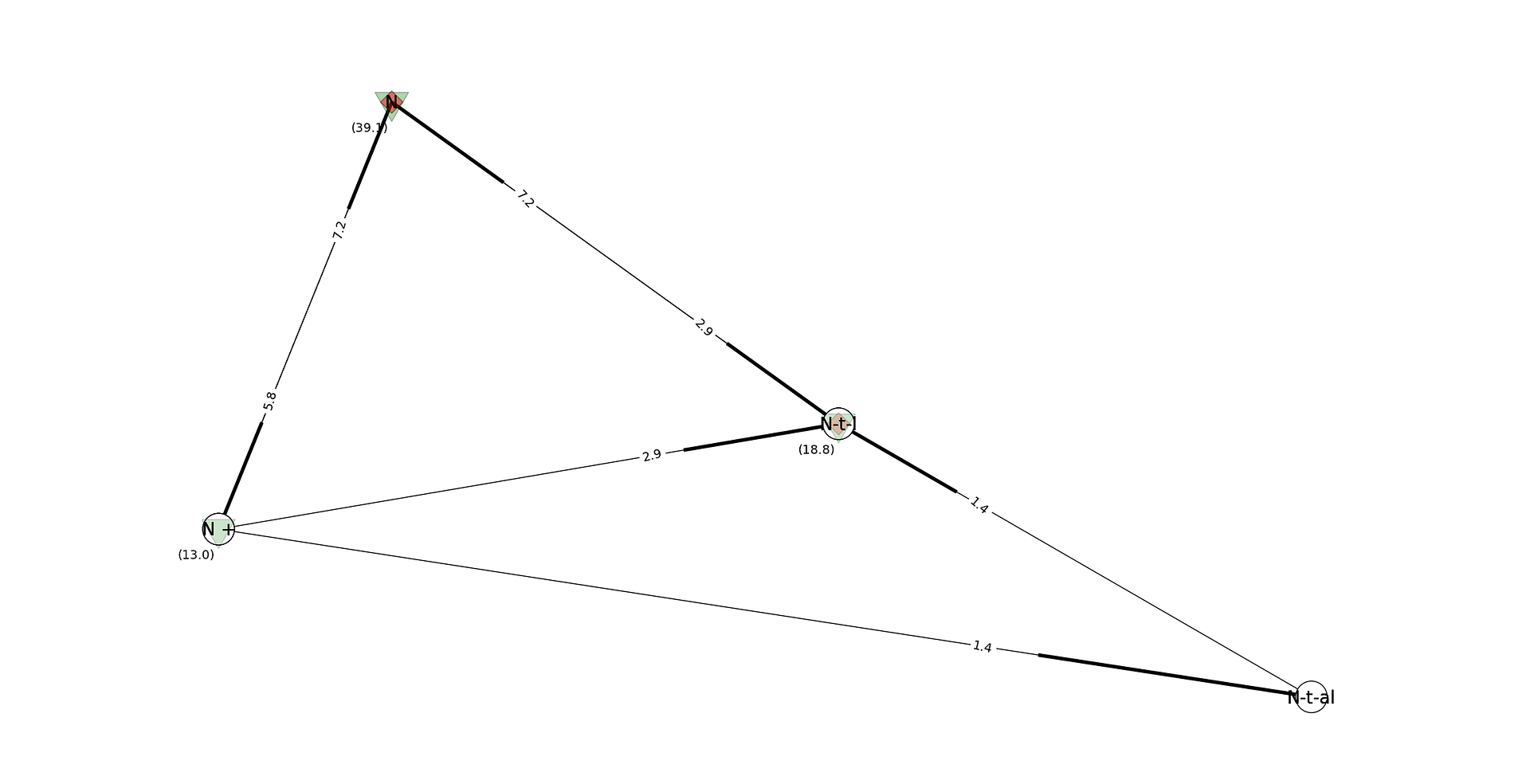 And here's the map for the mutated licks that the count pattern was presented for a couple of comments back. Now 7 common count patterns have developed.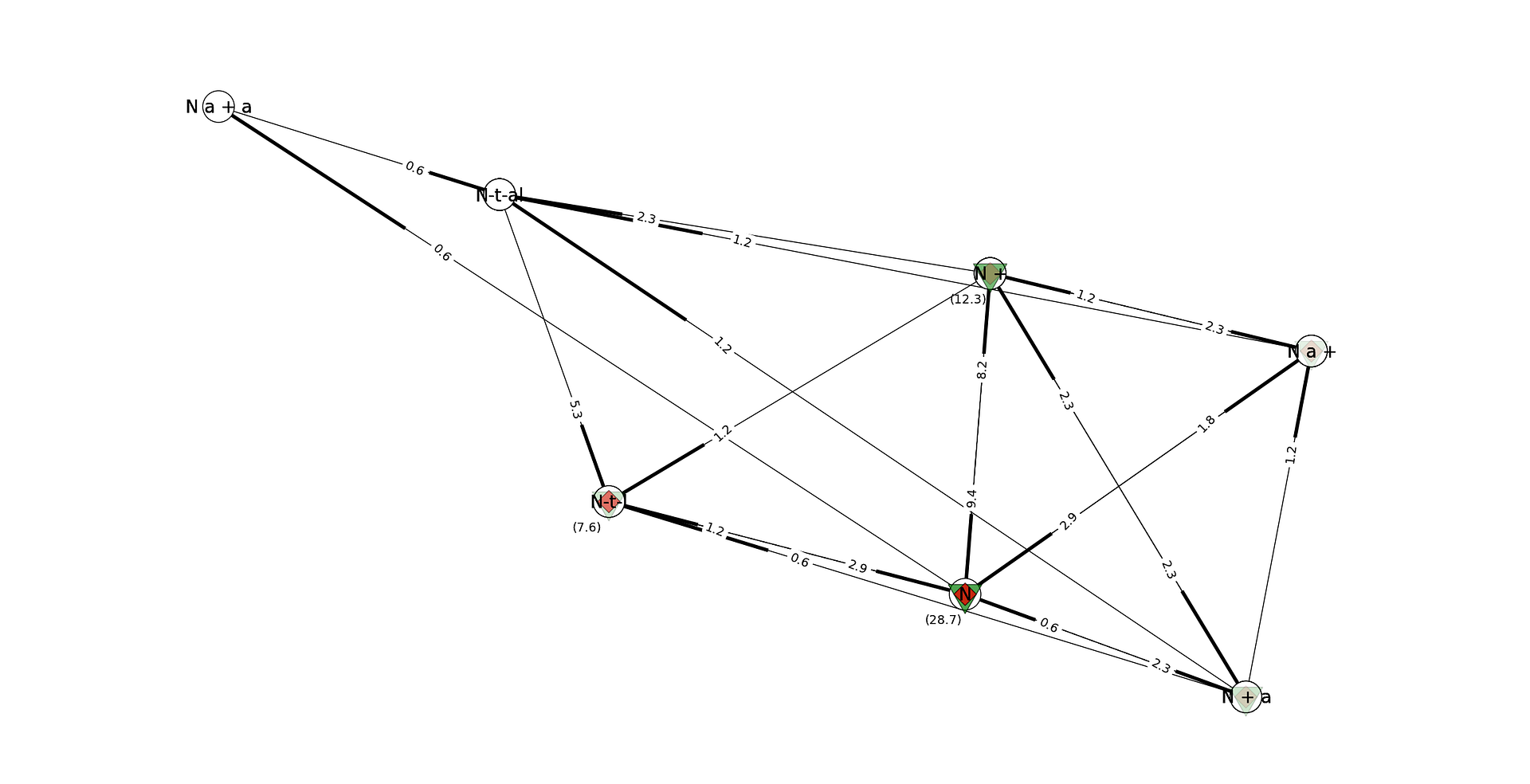 And here's the result of a several generation run that ended with a set of about 700 licks.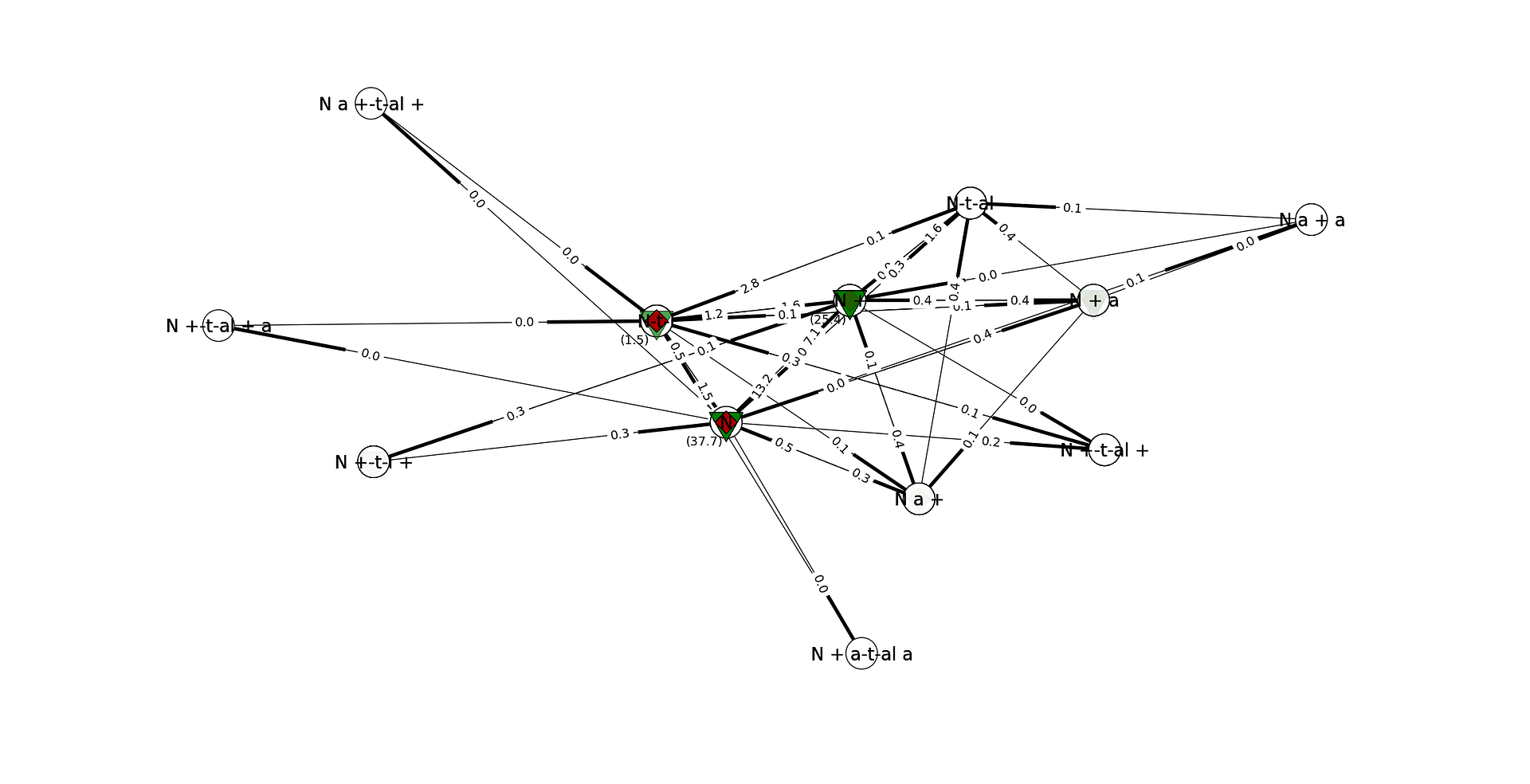 Now there are licks that have triplets that cross beat boundaries. Which may or may not be a good thing. Any opinions on that? In any case, it's easy to see how this kind of representation lets you see the forest from the trees and find licks that stand out as being "creative". For example, we can look at one with a triplet that crosses a beat boundary that the network map helped find.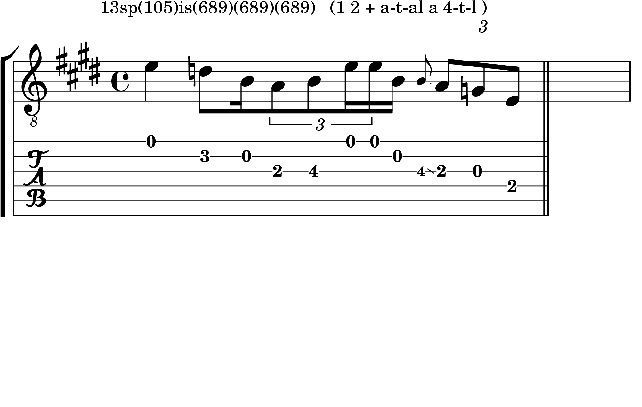 And we can look at its network map.