How easy to overlook this in a dig ...they thought it was a largish bead 1.4" long.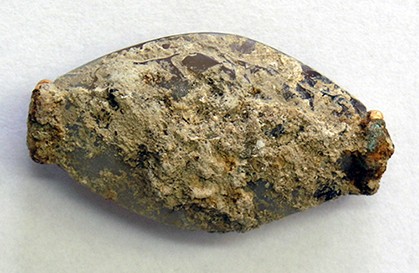 instead ...cleaned up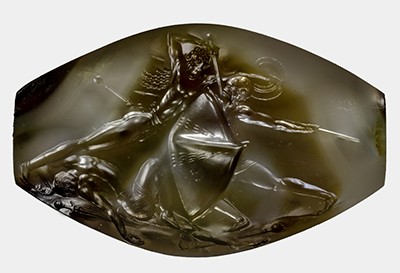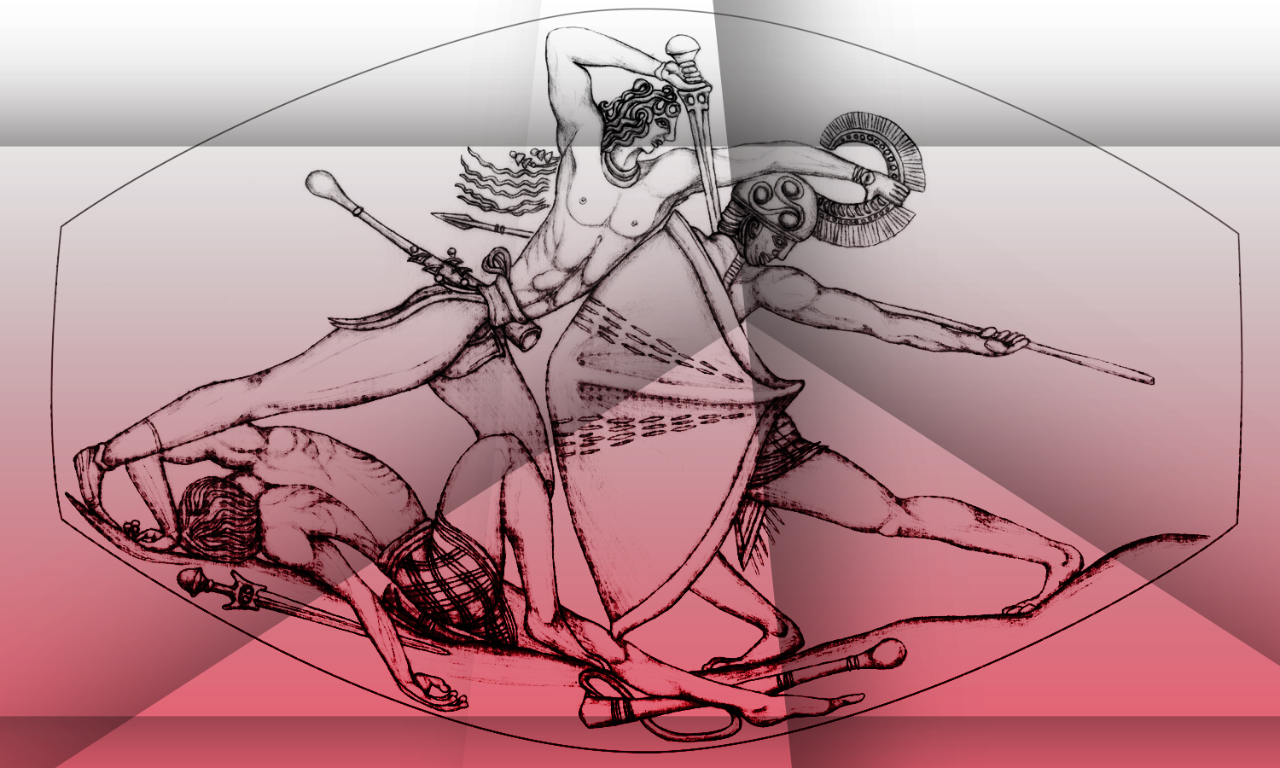 A miniature masterpiece

Davis and Stocker say the Pylos Combat Agate's craftsmanship and exquisite detail make it the finest discovered work of glyptic art produced in the Aegean Bronze Age.

"What is fascinating is that the representation of the human body is at a level of detail and musculature that one doesn't find again until the classical period of Greek art 1,000 years later," explained Davis. "It's a spectacular find."

Even more extraordinary, the husband-and-wife team point out, is that the meticulously carved combat scene was painstakingly etched on a piece of hard stone measuring just 3.6 centimeters, or just over 1.4 inches, in length. Indeed, many of the seal's details, such as the intricate weaponry ornamentation and jewelry decoration, become clear only when viewed with a powerful camera lens and photomicroscopy.

"Some of the details on this are only a half-millimeter big," said Davis. "They're incomprehensibly small."
http://magazine.uc.edu/editors_picks/re ... piece.html
Working in .5mm detail in the bronze age!!!!....yikes...