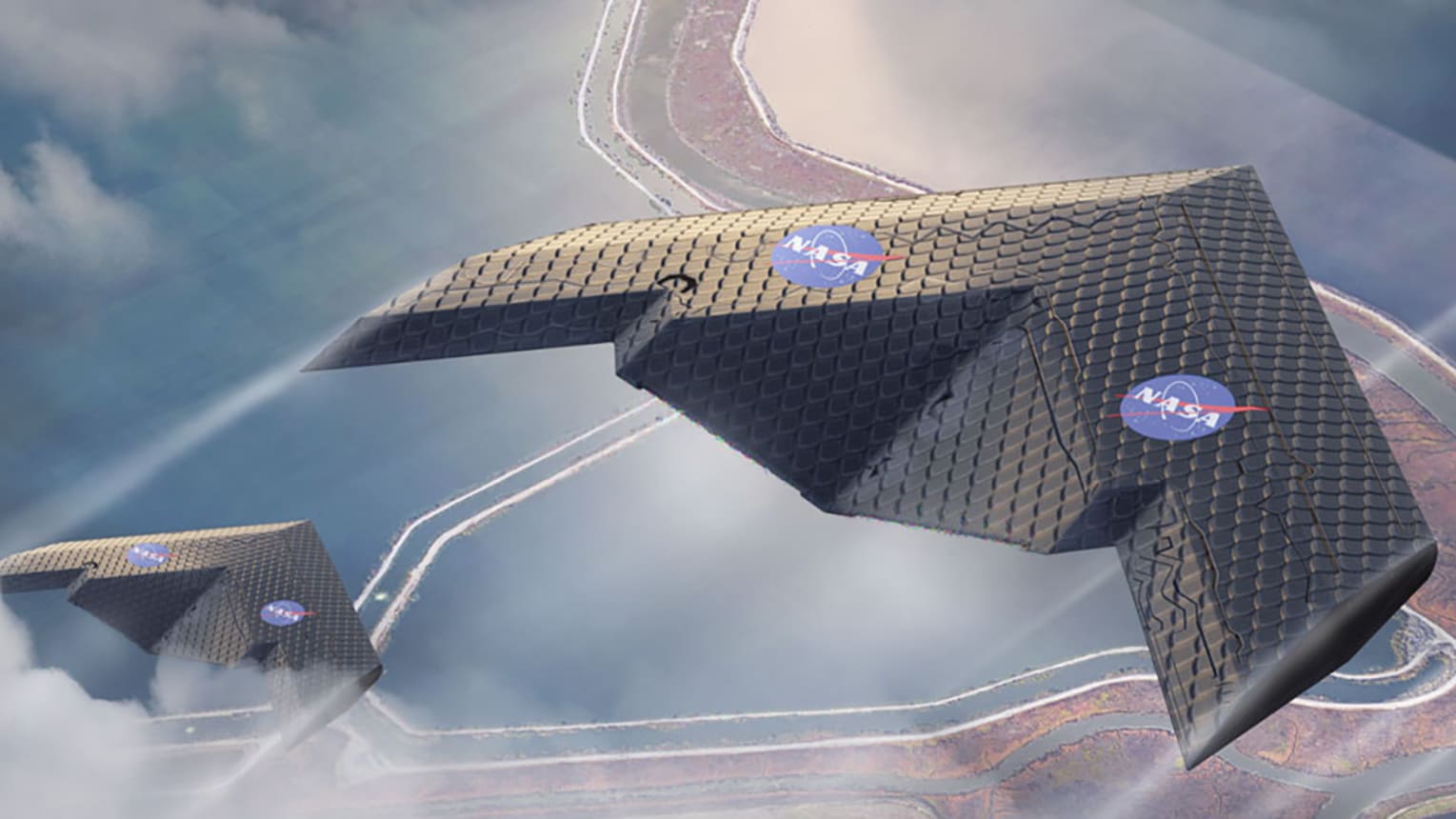 lane wings are traditionally strong, thick and sturdy but a team of researchers led by NASA has created a flexible wing that morphs as it flies.
Measuring 14 feet or four meters wide, the new wing is constructed from thousands of units that fit together and function in a similar way to a bird's wing, says one of the report's authors, NASA research engineer, Nick Cramer.
NASA announces top three designs for homes on Mars
"Something like a condor will lock its joints in while it's cruising, and then it (adjusts) its wing to a more optimal shape for its cruising, and then when it wants to do a more aggressive maneuver it'll unlock its shoulder. That's a similar response to what we're doing here," he said in a phone interview.
But it's not just the way the new wing functions that sets it apart, according to researchers who co-authored a paper published this week in the journal "Smart Materials and Structures."
more
https://edition.cnn.com/style/article/n ... index.html
Be a while before we catch up with raptors in nature...