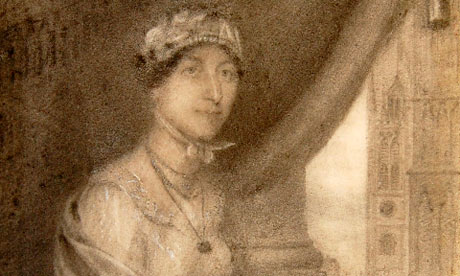 Jane Austen scholar Dr Paula Byrne claims to have discovered a lost portrait of the author which, far from depicting a grumpy spinster, shows a writer at the height of her powers and a woman comfortable in her own skin.

The only accepted portraits of Austen to date are her sister Cassandra's 1810 sketch, in which she looks cross, and an 1870 adaptation of that picture. But when Byrne, biographer of Evelyn Waugh and Mary "Perdita" Robinson and with an Austen biography due out in 2013, was given a portrait of a female author acquired by her husband, Shakespeare scholar Jonathan Bate, at auction, she was immediately struck by the possibility that it could be a lost drawing of Austen.
More here...
http://www.guardian.co.uk/books/2011/de ... t-portrait
I think it's highly likely to be Jane Austen, particularly the strong resemblance to her brothers (especially Charles). I've put Charles and the new portrait side by side and they look strikingly similar.