Speaking of thicker than pigshit, here's Marjorie Taylor Greene calling Biden a communist. When asked to back up the claim, she just says "study the history".
Yes, Joe Biden who, even by US standards is considered a centrist by most, and would be considered center-right to right in the developed world, is considered a communist Marxist by the MAGA crowd.
Do you know what you call someone who is so far to the right that they think Biden is a commie? A fascist. She's a fascist. An actual fascist. This dingbat's "Anglo Saxon values" bill was straight up, undiluted, unalloyed fascism. And she is the future of the Republican party.
video:
https://twitter.com/patriottakes/status/1420066456876683266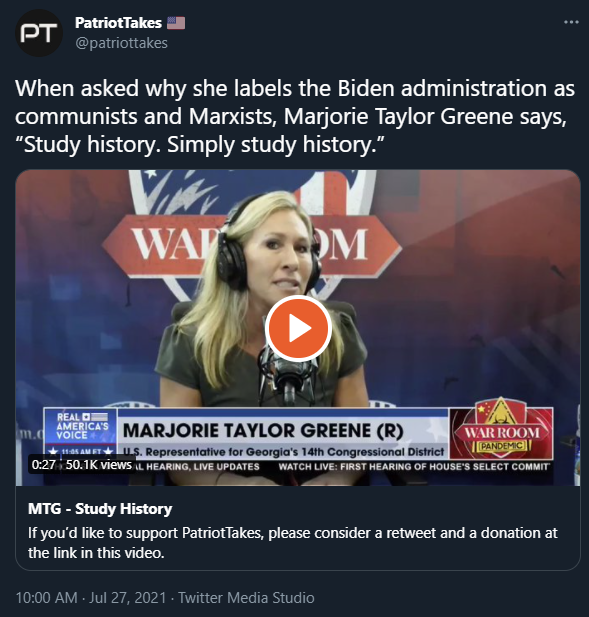 Remember when the centrist Dems told us not to nominate Bernie because the Republicans would call him a commie? Idiots.